News: WHO to Start Paid Internships and Increased Recruitment of Students from Developing Countries
The World Health Organization (WHO) will offer paid internships for the first time to boost access for those applying from developing countries. 50% of the interns will also be from developing countries.
WHO is to offer paid internships to young people by 2020. The move will boost access for those applying from developing countries. About 1,200 interns are accepted to support work, improving public health and tackling global diseases.
For the past 50 years, the WHO has expected its interns to move to their headquarters in Geneva, or one of its six regional offices, and work unpaid without travel expenses for up to six months, costing each person around £5,000 ($6,540).
But after a campaign led by a former intern, the UN agency has agreed to provide full financial support for its young workers by no later than 2020.
It told the BBC that targets are also in place to ensure that 50% of interns come from developing countries by 2022.
"It's unacceptable that 80% of WHO's work goes into supporting people in developing countries, yet only 20% of their interns come from them," says Ashton Barnett-Vanes, 29, a British doctor of English and Jamaican heritage from Wolverhampton, who started the campaign after his internship in 2012.
He spent six years rallying the international community before eventually working with ministers across the Caribbean and Africa to persuade the 194 members of the UN to reach the agreement.
"All it took was for one country to say 'no' for it to be stopped," Dr Barnett-Vanes said. "If you don't have trained staff, you can't develop an effective health system," he added.
"This change could see more than 500 young people each year from developing countries receive professional training that they can invest back into their communities."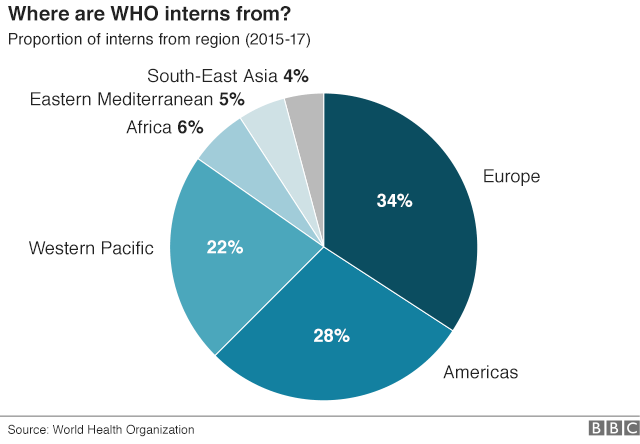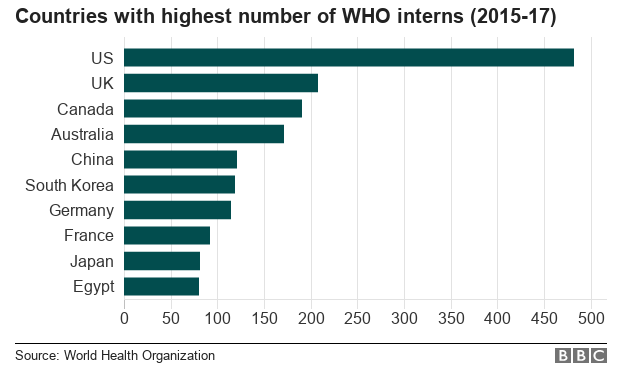 Watch Interesting Videos from Our Channel
Subscribe to Our Channel
10 Proven Habits of Highly Successful Students | Become a High Performer
Top 10 Scholarships in Italy for International Students | Top 10 Series
Top 10 opportunities for Journalists from Developing Countries | Top 10 Series